If there is one thing I want our readers, sponsors, donors, and friends to think of when they read about His Chase, it would be this:
God is able to accomplish all that He desires in the lives of His children, no matter what. No matter how small you feel for the call He has given you. No matter the obstacle that looms in the way. No matter what people try to do or not do to help or hurt you.No matter the pain or trouble. No matter the fear.
No matter WHAT, He finishes what He starts, and His plans will always prevail. (Proverbs 19:21)
I say this to you, because He keeps whispering it to me, through the beautiful and resilient kids we serve.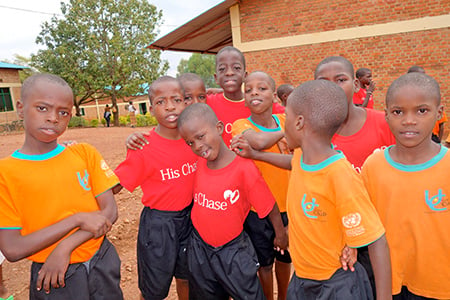 He has reminded us of this fact---that He is faithful to the end--again this month, as we received new updates from Rwanda.
Claver got to spend the month of June in Rwanda, visiting as many schools as possible, encouraging the His Chase students, and delivering many of your letters and pictures.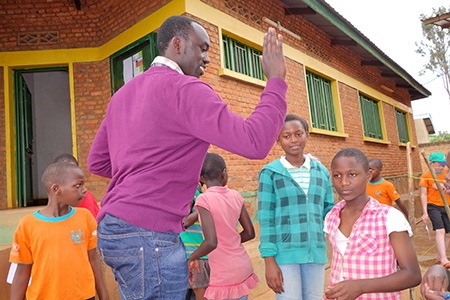 He came back to America with such glowing reports of the students we serve, and our hearts are full of gratitude. God is so faithful to provide for their needs.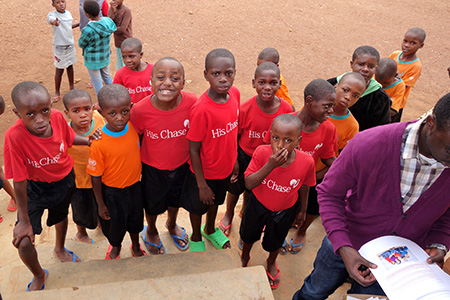 The theme of all that Claver shared was how HAPPY and SATISFIED the kids seem to be. Can I tell you that this is truly a miracle?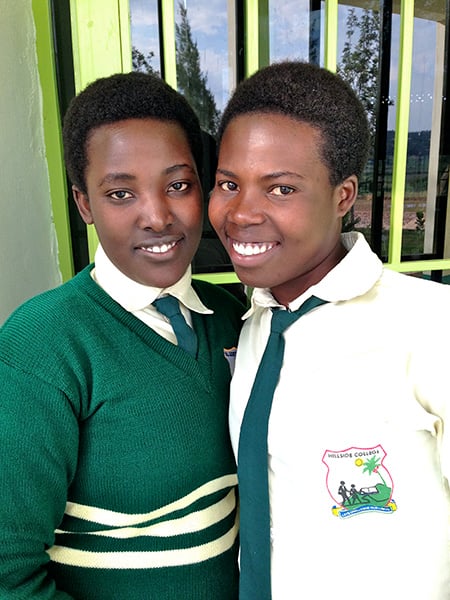 For a child who has grown up in an institution, it is very difficult to find contentment, and to truly be "at rest". Our students have struggled significantly with these very issues on many levels, so it is wonderful news to know they are feeling settled and are smiling their beautiful smiles.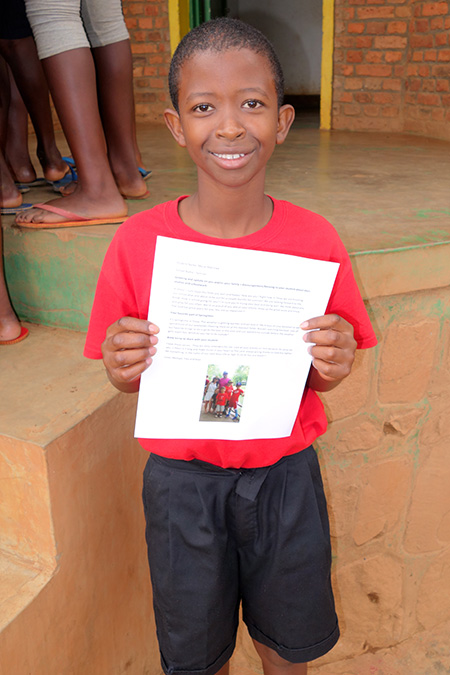 Sure, there are still issues. There are still fears. There are still obstacles. But, we KNOW that God is going to finish what He started in these hearts and lives.
Their happiness is not all we've heard about since Claver has been home.
Our students are succeeding.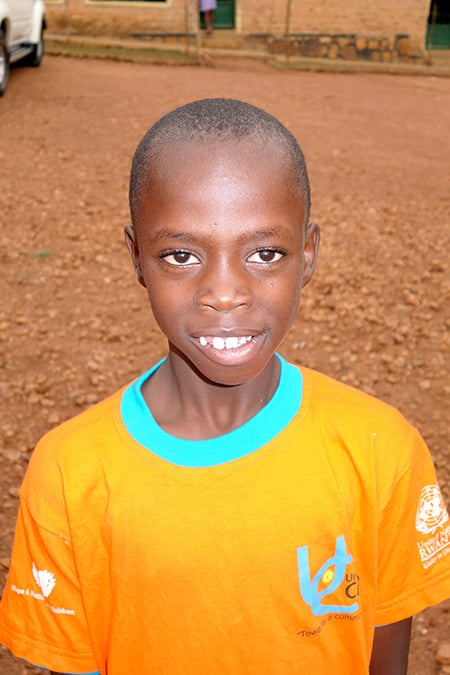 Our students are involved in their schools.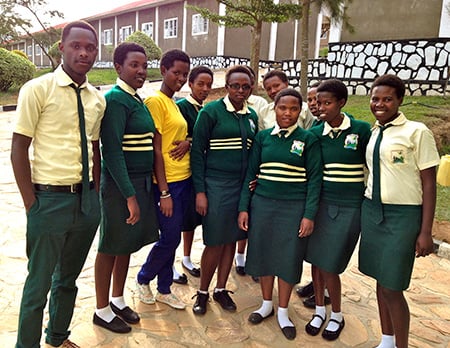 Our students are the stars of the sports teams!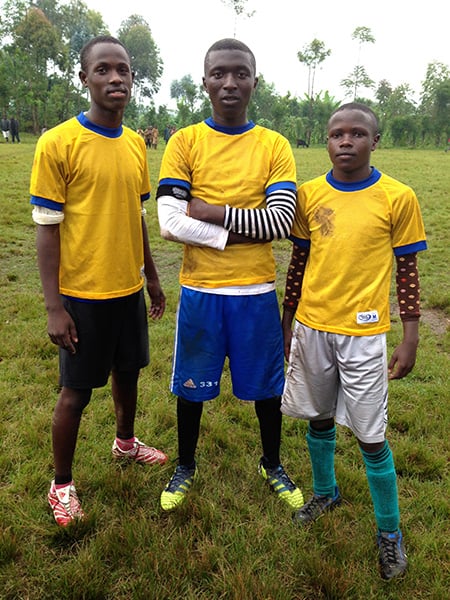 Our students are being guided so lovingly at their new schools. (Thank you GOD for answered prayers!)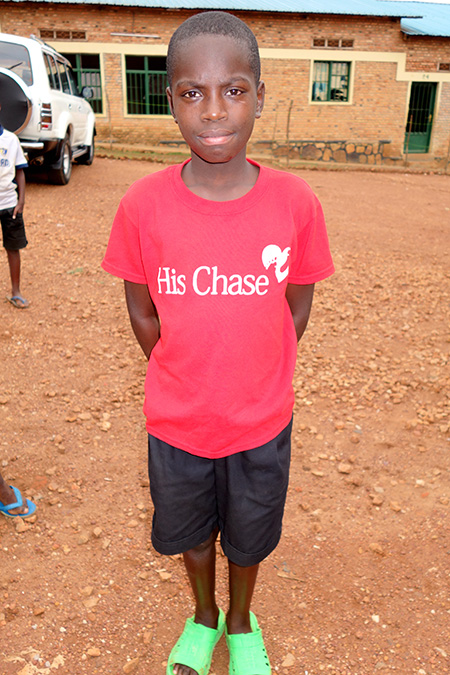 Our students are discovering gifts and talents they didn't even know they had!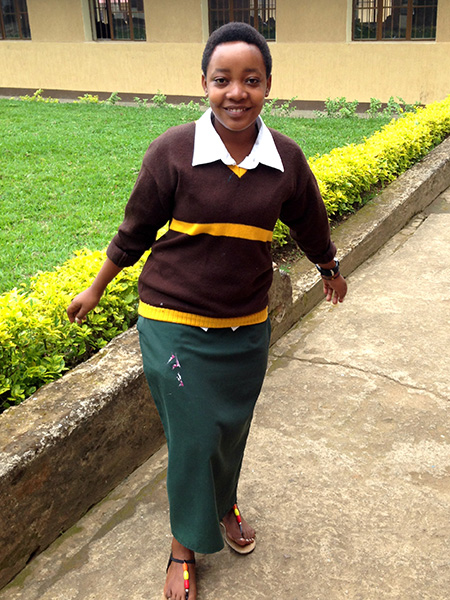 They enjoyed hearing from their penpal families and it's always such a powerful thing to see their pictures, as they hungrily take in every word you write and every picture you send.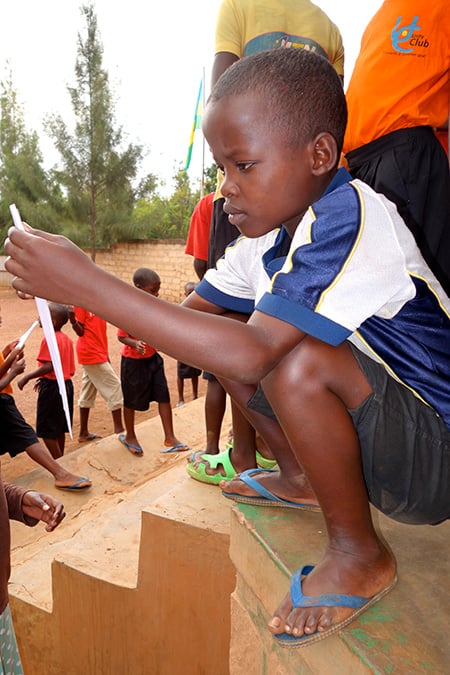 The timing of Claver's trip was also in God's perfect way.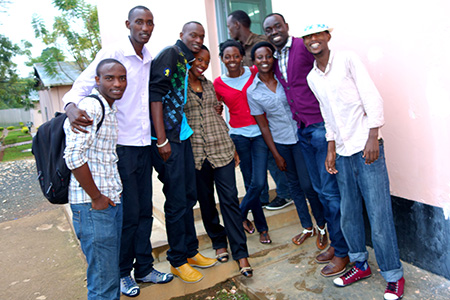 Many of these students will only return to Noel Orphanage, where they grew up, for a couple of days, as they are reunited with distant family members or placed in foster homes in the next few months, and the orphanage closes it doors.
So, it was important for Claver to visit, to encourage, to provide stability, to cheer for their soccer teams, and to share the love from their sponsors and penpals.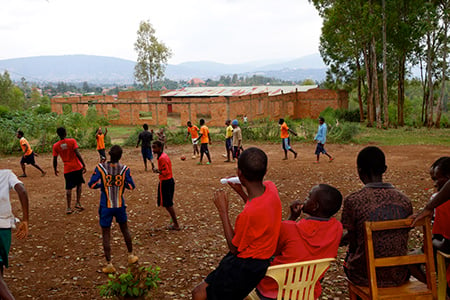 We pray that Claver's visit, and their continued sponsorship by so many of you, reminds them that they are never forgotten, and that God is always at work in their lives, no matter what.
One song that has spoken to me continuously over the last year of GREAT transition is by Steven Curtis Chapman, called Finish What He Started.
And, I leave you with that thought today, borrowed from the wonderful writing of Steven:
"God will, He will finish what He started.No thread will be left unwoven; nothing will be left undone. Every plan and every purpose that He has will be accomplished! And God will finish what He's begun."
We are thankful to see glimmers of His hope in their eyes, and to be reassured once again that He is able and His plans will stand. Thank you for loving, writing, donating, supporting, and praying!
"From the beginning I revealed the end. From long ago I told you things that had not yet happened, saying, "My plan will stand, and I'll do everything I intended to do." Isaiah 46:10