Dear faithful friends,
Why do I always feel like I must start a blog with an apology?
We realize that for six long months, we have given you no new material to read here. (And, I'm sure you've come and checked every day since November, wondering what could possibly be keeping us from updating you on the latest and greatest His Chase news.)
During that time, we've had:
...two major trips to Rwanda, new school years (and new schools!) for almost all of our students, children added to His Chase, children who have left His Chase, wins, losses, heartaches, victories, children making bad decisions, children making good decisions, times of stormy waves, times of calm waters, scary changes, awesome miracles, and everything in between.
But, in the midst of it all, I've been absolutely frozen every time I open the computer to write.
Instead of sharing pictures and writing "chatty" blogs, God just seemed to quiet us during this season.
And, not in just a "wait on Him in prayer" kind of way. Although we have prayed harder than ever these months.
Instead, it has been in a "hush your mouth, Mark and Chelsea" kind of way. A time of humbling. A time of lovingly teaching us what He wants us to know about working with children who live in orphanages and face new changes and struggles.
Showing us what He wants His Chase to be and what He doesn't.
Demonstrating for us what it means to work in Rwanda, love Rwanda, and empower the people of Rwanda to care for the children of Rwanda.
And, it's been a whole lot about strengthening us for the real fight we are in, and not just the pretend one---the one that can look pretty in the ever-growing blog land of orphan care.
And, you know what I've learned?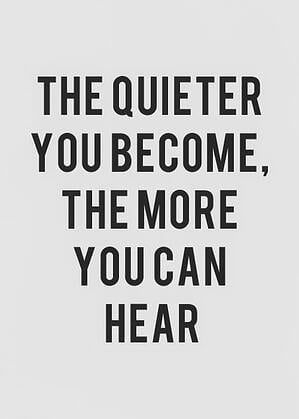 So, I do feel like apologizing for the silence. But, then again, I don't.
Because in the silence, He has cared for these kids, cared for our sponsors, cared for us, and met every single need as it has come.
Since it's always hard to break the silence after a long time of nothingness, I want to simply celebrate two things with you.
1. We haven't had a single campaign for raising support this year. We haven't had a formal fundraiser of any kind. And, we have had higher costs than ever to cover our kids' needs. And, guess what we realized today?
We had our usual massive back-to-school-for-a-new-term tuition payment due yesterday. And, get this. The total we owed was exactly $1,000 LESS than what we currently have in the bank. That may not sound miraculous to you. But, BELIEVE ME, it is. This money has come from children giving their birthday money. It has come from new friends we met in Israel who said "yes" as we rode a tour bus together last month. It has come from friends thinking of His Chase when they got their tax refund or a bonus at work. (Oh, and, just because I can't wait to share it--there is even bigger news coming soon---a generous donor is about to launch a $10,000 MATCH! WHAT?!)
And, what does He show us with this?
That even when we're silent, and we stop the toiling and planning and striving---not because we're holy and wanted to---but because we had to be still and wait on Him, He provides. ALWAYS. With leftovers, which can also be called "abundance". See John 10:10 or Philippians 4:19 or Ephesians 3:20. Or my favorite, Isaiah 58:11 ("You will be like a well-watered garden, like a spring whose waters never fail.")
2. We got the most glorious email from Jane just last week. After receiving the scores for our students from two of the new schools, she writes this:
"The good news I have for you is that BARAKA became the 1st and RODRIGUE became the 2nd in their class (Mathematics-Chemistry-Physics) at NEW LIFE CHRISTIAN HIGH SCHOOL!!!. At Good Harvest, KOBWA became the 1st, REHEMA BEATRICE became the 2nd, HITIMANA ATHANAS 5th and MAHIRWE BONEURE became the 6th in Class 2. Mutoni Uwase at Good Harvest became the 1st in Class 3. I am so excited for these kids!!!!"
And, let me tell you something. This is NOTHING short of a miracle. He is not just providing money to keep us going. He is providing strength and wisdom for these kids to keep going. And to keep succeeding!
They are facing hard times, as their orphanage closes and they begin the process of reunification to family members. But, God is giving them stability, and wonderful schools to thrive in, even as other things continue to constantly change.
These are world changers in the making. And, there is no better way to break the blog silence than to celebrate what God is doing!
Praise God for His miraculous abundance that He is pouring out over His precious ones.
I've learned over these months that being quiet is okay. Because it doesn't mean nothing is happening. It means the One who has it all in His hands is the One at work. Our hope is forever in Him.