Friends, we are nearing a one-year lapse in blogging. GASP! (Insert photo of me covering my face in embarrassment.) I wish I could tell you a reason for my absence, other than just pure busyness.
But, actually, there are probably other reasons too. Sometimes, when things are working well, and slow but steady progress is being made, you tend to wait before sharing news. I don't know why that is. There is SO much to praise God for, in this year of steadiness, security, and FINALLY some normalcy for the kids we love most.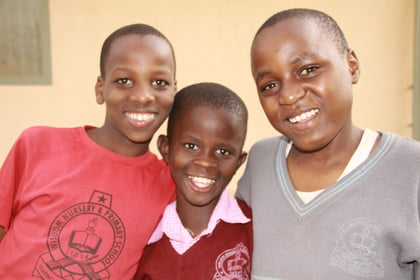 Every time I've sat down to write, I couldn't quite put my finger on my hesitation.
I tried for days to write a blog describing our time in Rwanda back in November, with the His Chase students, only to come up short every time. It wasn't that I didn't have words; I was still trying to figure out what it was we saw there.
And, then, over time, it's hit me.
Not only what we saw in Rwanda on that trip, but what we didn't see...what we haven't heard in recent months. We don't have constant trauma, or constant drama, or constant need. There isn't a general sense of panic, like there has been at times in the past.
Our kids in primary school are GOOD. God has even sent us wonderful new schools that are great for our kids.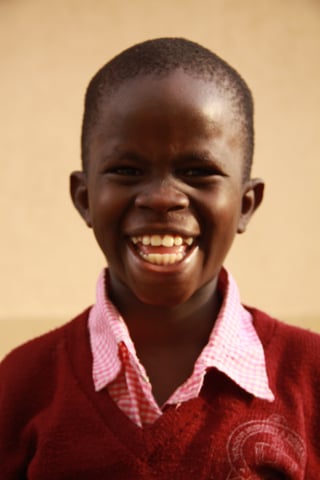 Our secondary kids are GOOD. Sure, there are academic struggles, emotional pain, and sometimes physical illness. But overall, things are just so good.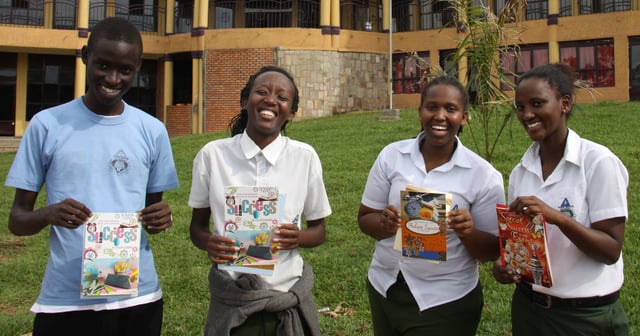 We have hard-working college students, like Beatrice, graduating with degrees in nursing!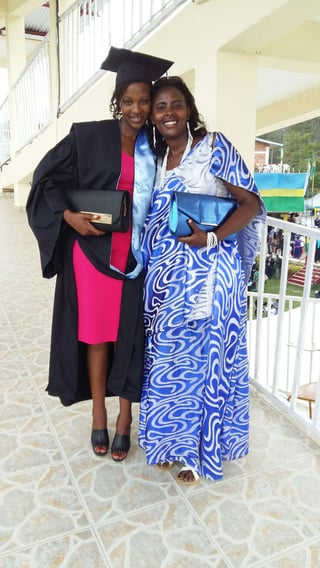 We have amazingly talented graduates like Vincent, beginning his career in biomedical research.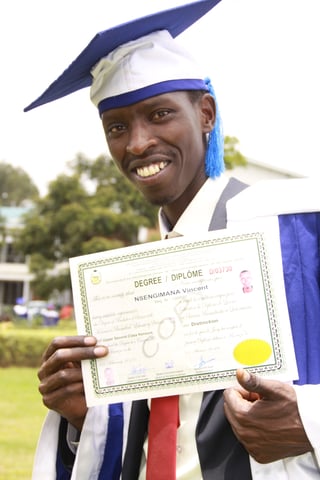 These students are so resilient, and have a GOOD future ahead of them.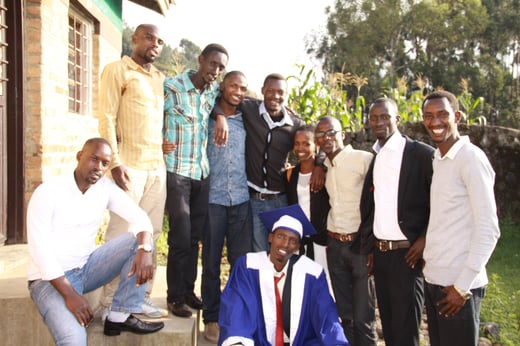 We have had marriages to celebrate, like Pascasie's! Pascie has now earned an accounting degree this year, AND become a wife to a strong, Christian man.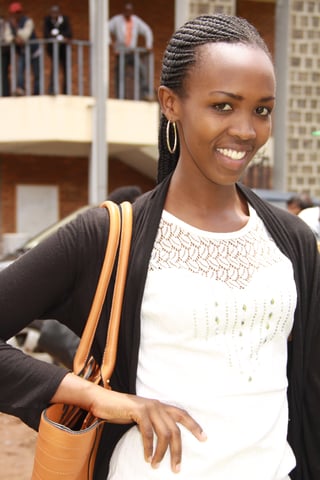 We have highschool seniors, who graduated at the top of their class, like Patience and Andre, who are now on their way to wonderful universities in the fall.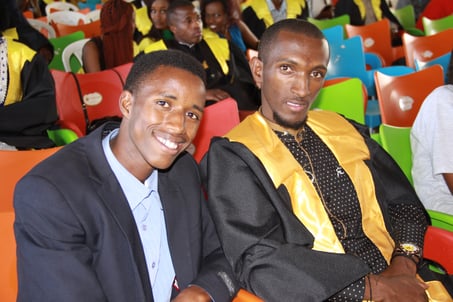 (And, we happen to think that we also have the most handsome and beautiful children anywhere in the world in the His Chase program! Look at these SMILES!!)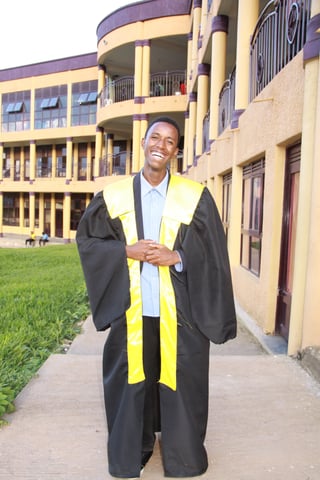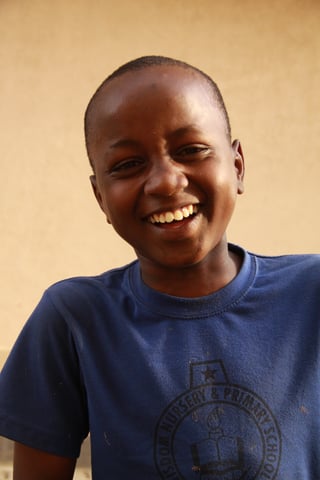 And, with each success---with every stable situation in these students' lives---there seems to be a new-found belief brewing and bubbling over.
They believe that their future is secure.
They believe that we aren't going anywhere.
They believe that the chaos they could have had to survive isn't an inevitable path for their lives.
This belief hasn't been gained suddenly or dramatically or maybe even in a blog-bursting-worthy way. It has been slow and steady and serves as an absolutely beautiful picture of what God can do when He runs the show, in HIs way and in His time. Order instead of disorder. Beauty instead of chaos. Calm instead of storms.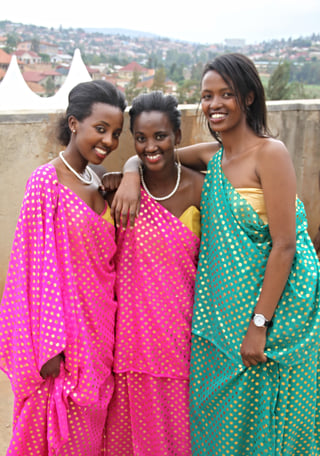 Many of you KNOW how significant this is. You have prayed for this to come. And, this is what it feels like: It's as if the His Chase kids---and all of us who love them---have taken a big old sigh of relief and rest.
Sure, there has always been a sea of faithful people who have BELIEVED with us, since the first days of His Chase. But, it was us believing in them, and trying (sometimes desperately) for them to believe it too.
But, this year, so much has changed. Now they believe it for themselves. Not only do they believe they are capable of shaping their futures, but they also truly trust that their safety net---a consistent and stable education through His Chase---will be there.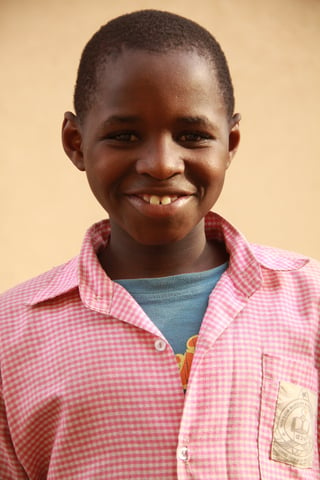 After a season of SUCH uncertainty, when so many constants in their lives had been changing, where these students endured some years of disorder and transition that many of us couldn't imagine, there is a calm stillness over their hearts that amazes me. As the doors of Noel Orphanage were permanently closed in 2014, and the children were placed in various situations and families, there were many times when we weren't sure what the future would hold. We weren't even sure if His Chase would make it.
But, as I heard the quote recently, "If God wants a thing to succeed, you can't mess it up. Rest and be faithful." (Jennie Allen). This season of rest and stillness is a time of thanksgiving for the things we've been given. And, in a way, we are thankful for the things we'll never know.
We'll never know what alternative was awaiting these kids, if His Chase hadn't been in place for them. We'll never know what could have happened if we weren't allowed to continue caring for these kids. We'll never know the damage and destruction the enemy may have had planned for their lives.
Instead, in this season of seemingly "not much news", we will be thankful for what we DO know. We know that a consistently supportive environment has helped launch these kids into a life that doesn't have to look back at where they've been, but instead can rejoice at what lies ahead.
These months have confirmed what we had always hoped: the endurance of these kids, combined with the love and prayers of so many, and the protection of a God who calls them by name, has led to miraculous days of beautiful celebration!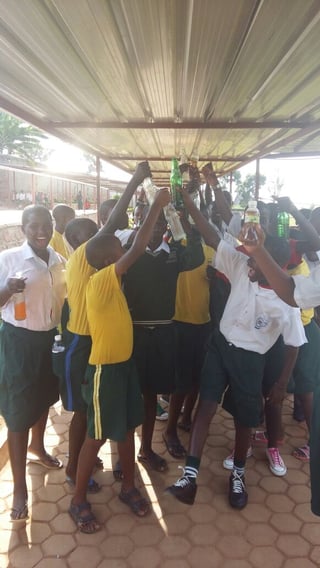 And, that, my friends, is blog-worthy.