This is one of those blogs that I have been contemplating for months.
My mind flashes to a hundred different stories I could tell, and my heart vacillates between honoring this woman with words galore, and being simple and humble in my description, as I know she would want me to.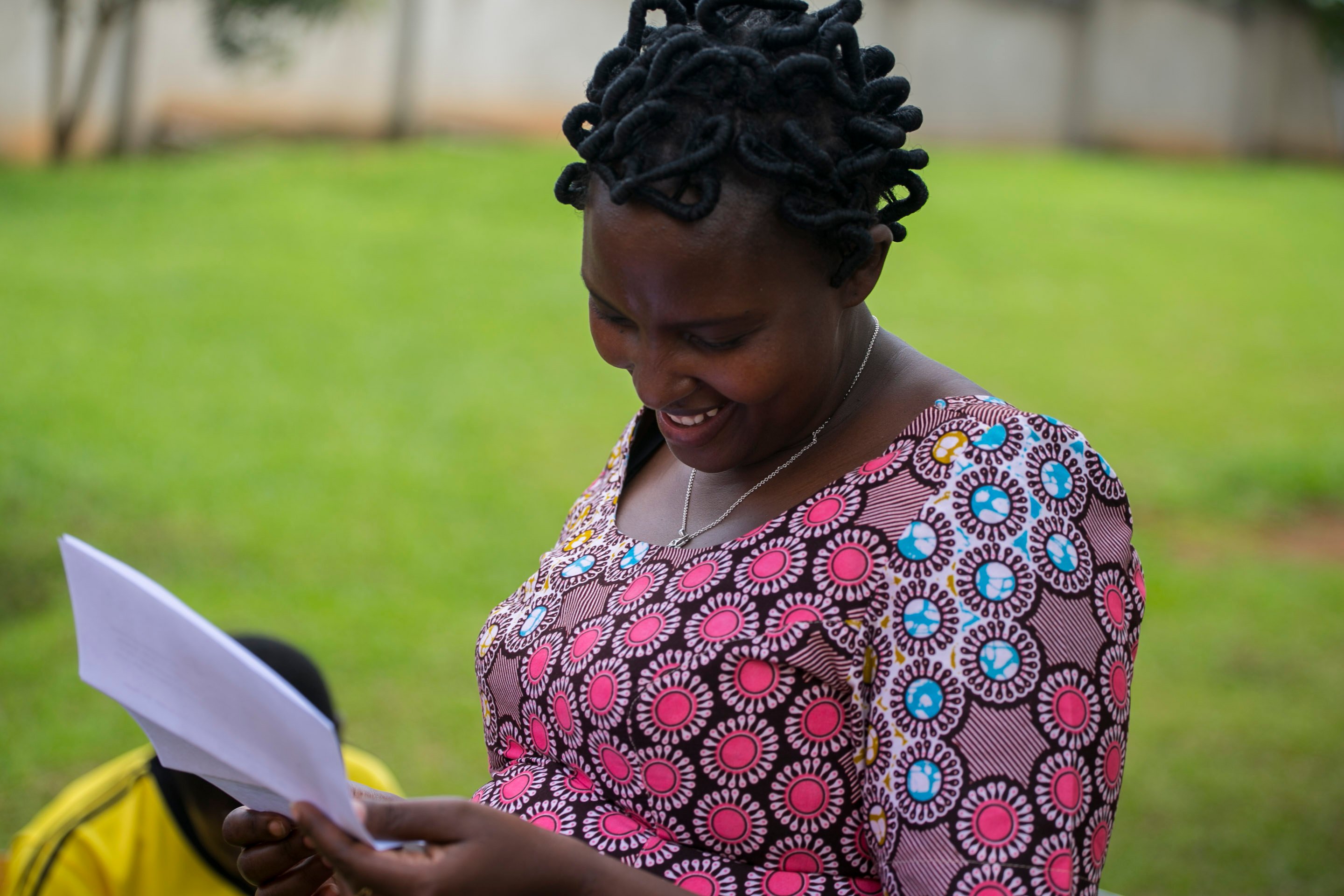 So, I'm landing somewhere between the two, and I'm telling a story, sharing a mere fraction of the words that are due her, and focusing instead on the service she offers to her great, big God, whom she wishes to glorify above all else.
That's because it's simply the way Jane has always been.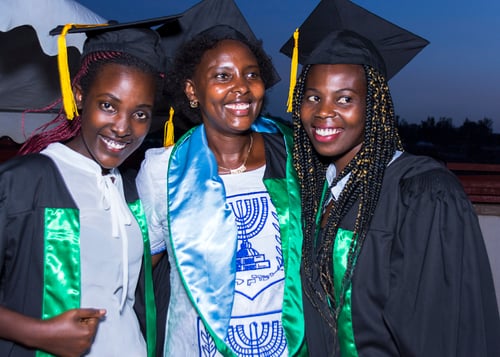 When I first met Jane, in the first week of 2011, I was a part of a group trip to Rwanda, with some of my best friends, as well as many more who would become my close friends by the end of the journey. With Jane as our in-country guide, we were immediately impressed by her ability to organize our crazy American crew, cause food (and anything else we needed) to appear out of nowhere, laugh louder and more joyfully than anyone I had ever known, make an amazing "deal" with vendors of all things crafty and beautiful, and sing songs of praise at the TOP of her lungs, with everything in her. The last day of what would turn out to be my first trip of dozens to Rwanda, I sat with her alone for two hours at the airport, and we shared our life stories, as I loaded up a bag full of her beautiful paper bead necklaces, and we promised to stay in touch.
We both knew that our hearts had been stirred and broken for the kids we had met for the first time at Noel Orphanage. We both knew that God was up to something. But...I don't think either of us knew that God was about to unite our hearts, our families, and our call to follow Him so deeply and completely.
Within six months, Mark and I had already returned to Rwanda three times. At first, we simply asked her to be our His Chase guide, trip coordinator, and translator--and she was INCREDIBLE at every part of that job. But, as we would work all day at the orphanage, what we didn't know would happen, is she began to feel a personal call to this ministry as well. She felt the rumblings of new things on the horizon, and began speaking over our work in such significant ways. She had an instinct that we needed.
She had a heart that we loved. And we were so absolutely aligned in what we thought and believed, that I was blown away by the friendship God was forming.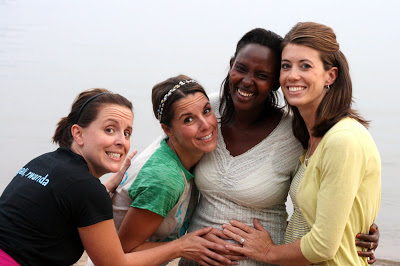 By the following May of 2012, after more visits, and lots of prayer together, we asked Jane to be our full-time in-country director for the work we had ahead. As we began sponsoring children from Noel to join quality Christian boarding schools, Jane began to be the hands and feet of Jesus to the children we now loved and prayed for daily from across the world.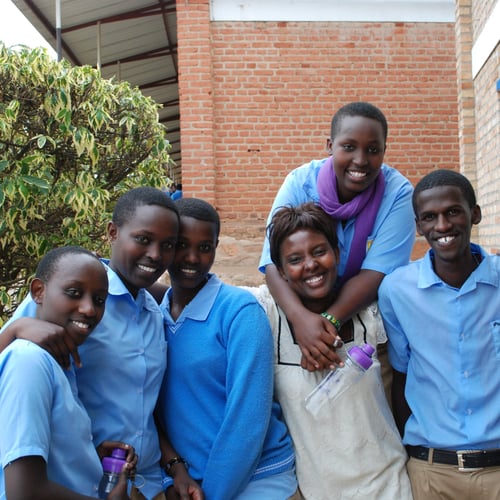 Of course, this is where I could tell stories upon stories upon stories of how she provided for them, fought for them, shopped for them, cared for them, spoke up for them, counseled them, and loved them.
Slowly but surely, she was becoming "Mother to Many", as we have jokingly called her so many times. Her husband, Peter, who serves as a pastor in Rwanda, also said YES to the call (among many others that they have also answered!), and joined us in caring for these kids who God had called us ALL so clearly to care for. And, the rest, in a way, is history.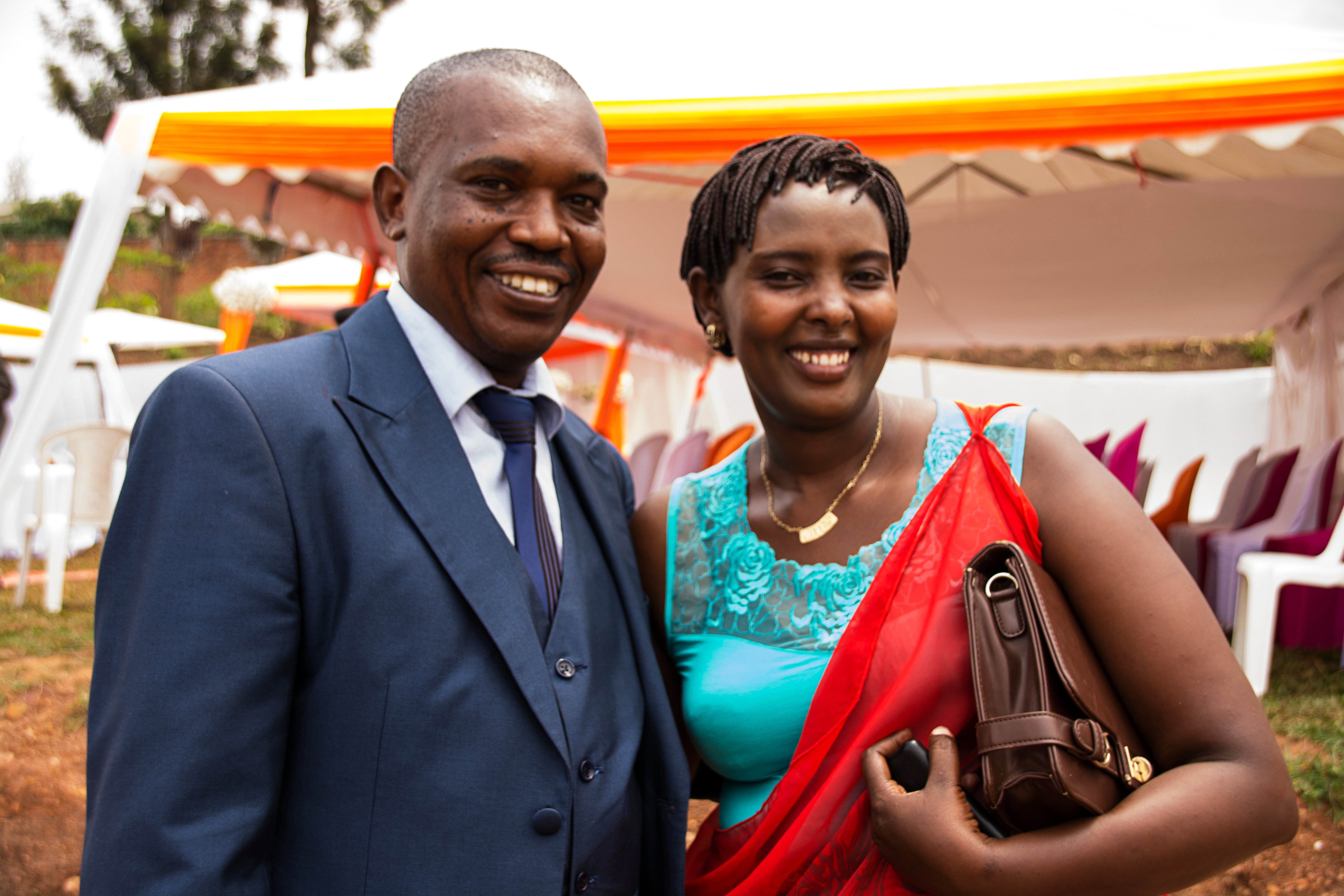 Jane has served diligently, faithfully, and selflessly, for almost SEVEN years. She finds the schools, communicates with the faculty, takes a zillion phone calls a day, arranges tutors for the struggling, buys the supplies, takes care of the sick, prays over the hurting, teaches the Bible, ensures their nutrition, handles the discipline, plans the weddings, buys the gifts, coordinates sponsor visits, and EVERYTHING in between! And, she didn't even really know what she was signing up for when this all began. (Do any of us ever know the depth of the call, when God is in charge of the path? It's always one adventure after another!) . As the orphanage closed, and we were the only ones left to ensure the care and safety of these students, Jane and Peter were crucial in keeping this ministry going, and keeping these children in school. They were the voice for kids who would otherwise fall through the cracks, and they are still the best Rwandan mama and papa for students of all ages, with all kinds of needs.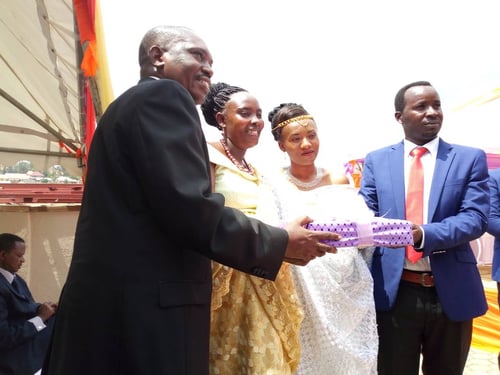 We have laughed together, we have cried together, we have worshipped together. We have sent thousands of texts over the miles, and have spent dozens of days together, on both sides of the world. We have dealt with some hard stuff. We have grieved for what these children have lost, and what they deserve. But, we have also rejoiced at the absolute miracles we have witnessed, as God delivers these same kids into life and light. Jane inspires us, encourages us, supports us, but most of all, walks alongside us, as we are true partners in every sense of the word.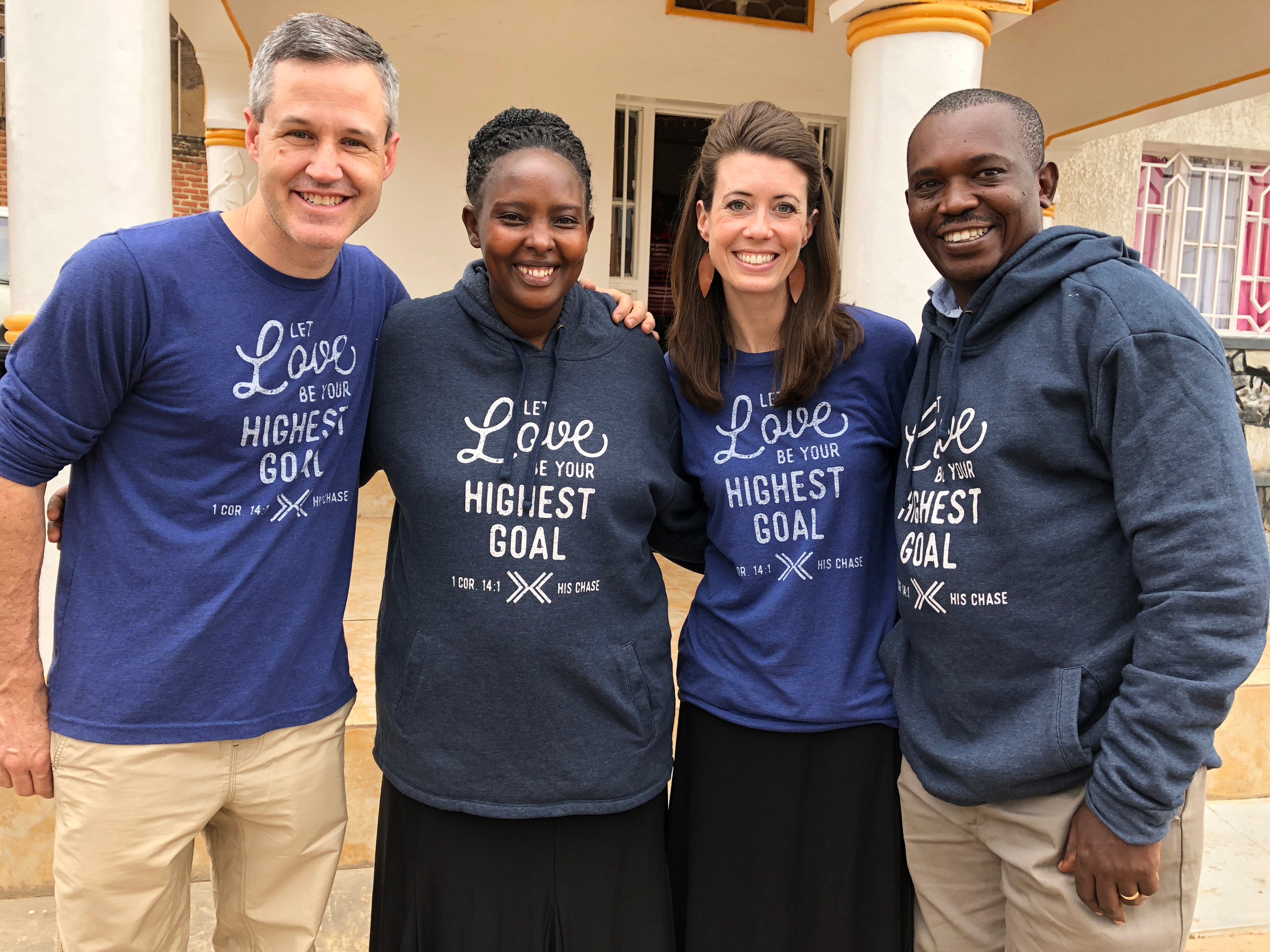 But, more than what she does for US, is what she does for these students we love and serve. Her own words say it best:
"Psalm 68:5 says 'A father to the fatherless and a defender to the widows is God in His holy dwelling.' I can say it is likewise to the motherless. God can not father or mother those who are fatherless or motherless in person, but He will always use His people to do what He could have done if He was here on earth. I am so honored to play this role on behalf of God in the lives of these sweet kids of His Chase. I am simply a mother. What type of a school will a mother take her children to if she has the opportunity? The best, that has the high quality education! That is why I choose the best schools I can for His Chase kids. What can a mother do when her child is sick? That is why I bring them to my house to recover and experience the love of a mother. What can a Christian mother do when a child misbehaves? Proverbs 19:18 says 'Discipline your son for in that there is hope; do not be a willing party of his death.' That is why I do what I do to instruct and discipline them in the Lord. What can a Christian mother do to train her children to follow God's ways? Proverbs 22:6 says 'train up a child in the way he should go, and when he is old he will not turn from it.' That is why we have Bible Studies and conversations about faith, so that they are trained in the ways and the words of God. What can a mother do to celebrate her child when he or she graduates, gets married, or has an important achievement? I am here to fill the mother gap on behalf of God for His glory!" - Jane Mutesi, His Chase In-Country Director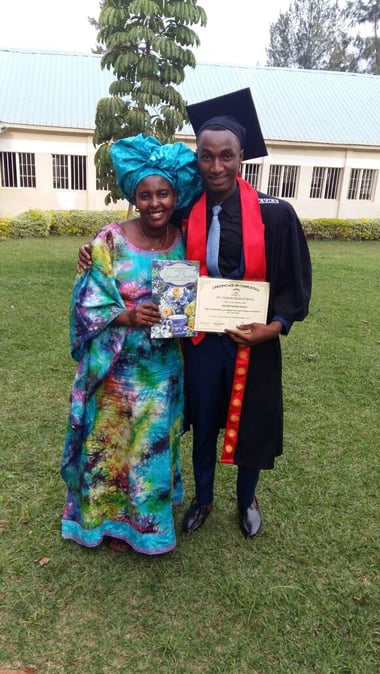 So, why the blog post about our dear friend, partner, and His Chase director? We think it is vitally important that you know who we are. And, that Mark and I are only half of this equation. We know that it can seem like all this work is really far away. And it can be unclear how our ministry is structured, or how much work is done on the ground in Rwanda. But, the truth is, this blog is far overdue, and this ministry is IMPOSSIBLE without the loving and faithful hands of Jane and Peter, serving, loving, and lifting up these kids in Jesus' name. They are friends, but also co-laborers, and we are beyond grateful that God saw fit to join our four hearts together, to make this work possible. Jane, we rise and call you blessed, and hundreds of children join our voices in praise and gratitude, not only for who you are and the way you love, but for the awesome God you serve, to whom you give all credit and glory.