"And the Lord will guide you continually and satisfy your desire in scorched places and make your bones strong; and you shall be like a watered garden, like a spring of water, whose waters do not fail. And your ancient ruins shall be rebuilt; you shall raise up the foundations of many generations..." Isaiah 58:11-12
That scripture up above---it's a significant one for our ministry. It's one that we claimed for our students in the first days of meeting them, and also a passage that God has given us to stand on in the last decade of life.
I remember the first time I visited Noel Orphanage. It was this exact time of year, January of 2011. New Years is a BIG deal in Rwanda, and they had just finished celebrating together when we arrived. Although I remember quite a bit about those days, what I remember most is the potential in every set of eyes I peered into. In a "scorched place", with seemingly "ancient ruins", there was so much light, just under the surface. But it was dimmed by too many years of life not fully lived---skills, gifts, and JOY lying dormant, just ready to be unearthed. And it was those eyes, and those timid smiles--in a place that desperately needed rebuilding--that stayed with me so powerfully.
They are the same eyes that I now peer into with every beautiful photo we receive from our team in Rwanda, as we have watched them come to life over these years.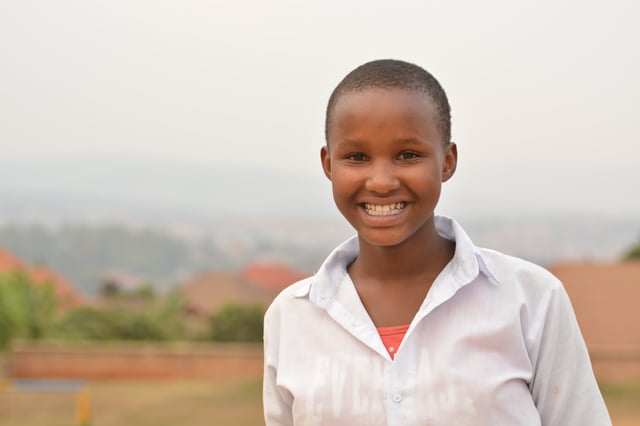 So much has changed since our early days at Noel. There is no longer any Noel Orphanage. These children no longer live dormant lives. And they no longer wonder if they will ever get the chance they deserve to grow and learn and become all they were meant to be.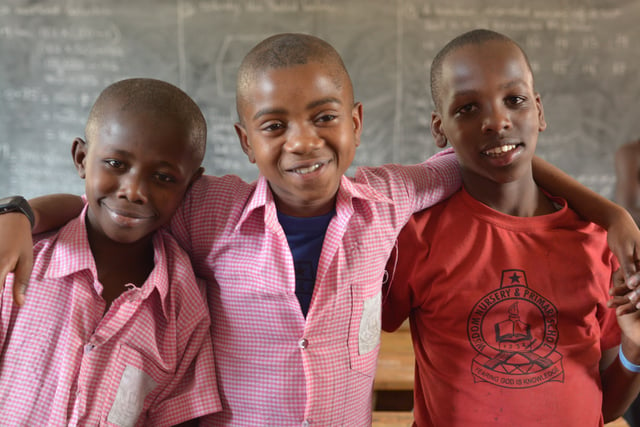 As we ring in another New Year--now SIX years later--we celebrate so many wonderful ways God has brought LIFE, as He raises up new foundations. Not only for these children, but also for our ministry!
Just this year, we have celebrated multiple accomplishments as an organization:
Twelve students completed their university studies and are entering the world as college graduates, ready for employment!
Ten highschool seniors from last year have begun their university journey at some of the finest schools available.
An expansion of our His Chase school partnerships, including Kigali Christian School, ESSA Academy, and Nu Vision, where 7 of our most advanced students in science and technology are now completing the international Cambridge Program.
An overwhelmingly successful transition from orphanage living to our students spending holidays with families, with Jane coordinating directly with these caretakers for a strong partnership.
The establishment of our own community housing for our university-level students, in order to gain life skills, and spiritual discipleship from our country director and her church staff.
Donations and gifts of over $300,000 from all of YOU to make each of these accomplishments possible!
We are so proud of these students. We are so thankful for all who support them. And, we are grateful for the incredible Rwandan leadership that surrounds them. Jane and Peter, who continue to serve as directors and pastors for these kids are truly the backbone of this program.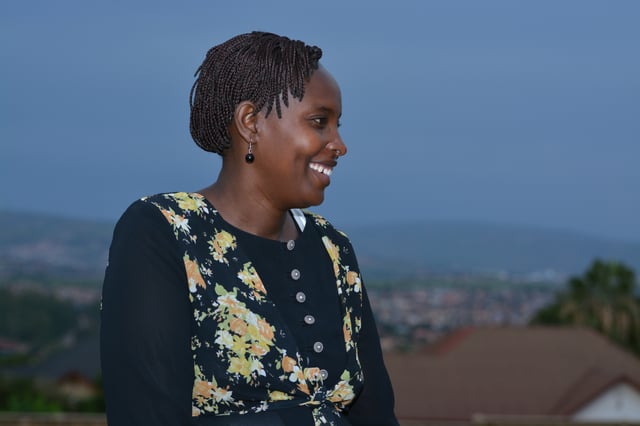 To us, this is a VITAL part of what we do, and our prayer is that because of the examples they have in the leaders of His Chase, our students will be immersed in their culture, and learn to love and respect their Rwandan teachers, leaders, and His Chase staff. We want them to be strong Rwandan men and women, who love their country, serve their communities, and rise up to bring bright futures to their own children and others around them.
What a wonderful year it has been, as we watch these things come to fruition. What an awesome God we serve, who has allowed us to know such wonderful people. And what a BLESSING to see life and light and joy in the most beautiful faces we've ever known.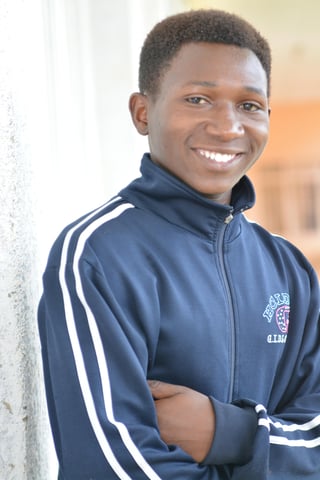 Because you give, we get to say YES to another year of education for these students. May your New Year begin with the knowledge that you are changing lives and bringing life to others.
And, if you're wishing you could be a part of the lives of these kids, we would love to help you out with that. We have amazing students ready and waiting for your sponsorship, your partnership, and your love. You can financially GIVE in a variety of ways, or contact us at info@hischase.org for sponsorship info.
Happy New Year to our His Chase family!
"And the Lord will guide you continually and satisfy your desire in the scorched places and make your bones strong; and you shall be like a watered garden, like a spring of water, who waters do not fail. And your ancient ruins shall be rebuilt; you shall raise up the foundations of many generations..." Isaiah 58:11-12