As many of you already know, this holiday break was a big transition for the students of His Chase, as they said goodbye to their former life, at Noel Orphanage, and began a new phase in a variety of home situations. Noel was officially closed by the government of Rwanda on December 31, 2014. Some students are now with extended family. Some live independently. And, all have been stronger and braver than they thought they could be, as they face big transitions and change.
We are so proud of them, and are thrilled that this weekend, we get to welcome them back to school for another great year!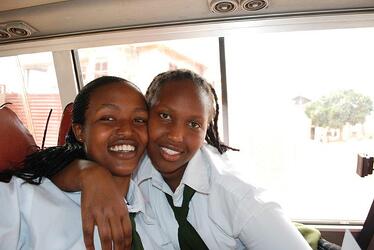 His Chase provides educational and vocational scholarships for students who grew up at Noel Orphanage. But, we are also the recipients of so much more than we give. We have a first-row seat to watch God miraculously mold students---children who hardly attended school before, and who didn't have a sense of worth---to now become leaders, world-changers, goal-setters, and hard-workers.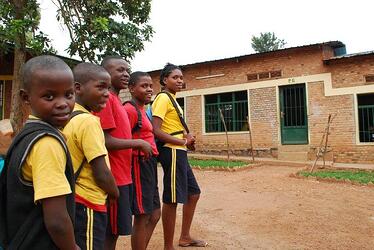 And, tomorrow, it all starts again. The fourth school year begins, and only God knows the exciting possibilites that lie ahead.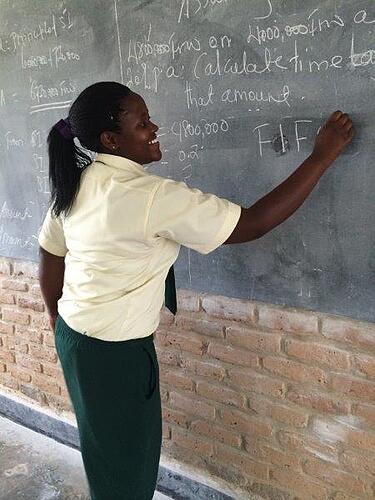 Tonight, as you lay down to sleep, or tomorrow as you wake up and enjoy your Saturday, will you pray this prayer for one (or more!) of our students, as they travel back to school this weekend? They need us on our knees on their behalf. And, we are honored that so many of you join us in praying them back to school!
Father, in the name of Jesus, we lift the His Chase students up to You and pray a hedge of protection around them. We thank You, Father, that You are a wall of fire round about them and that You set Your angels to protect them. We thank you, Father, that each student dwells in the secret place of the Most High and abides under the shadow of the Almighty. We say of You, Lord, You are their refuge and fortress, in You they will trust. You cover them with Your feathers, and under Your wings shall they trust. These students shall not be afraid of the terror by night or the arrow that flies by day. Father, because You have set Your love upon each one, therefore will You deliver him/her. He/she will call upon You, and You will answer him/her. You will be with this student in trouble and will satisfy him/her with a long life and show him/her Your salvation. Father, in the name of Jesus, You make Your face to shine upon and enlighten the His Chase students and are gracious to them. Thank You for favor for each child who seeks Your Kingdom and Your righteousness and diligently seeks good. Each student is a blessing to You, Lord, and is a blessing to his/her family, friends, school, and community. Grace and favor is with them and You crown them with glory and honor, for they are Your children---Your workmanship. Each student is a success today. Each student is someone very special with You, Lord. He/She is growing in the Lord, becoming strong in spirit. You bring them to find favor, compassion, and loving-kindness with all who are in contact with them this day in the name of Jesus.They are filled with Your fullness--rooted and grounded in love. You are doing exceedingly abundantly above all that we ask, and above all that the children ask or think, for Your mighty power is within them. Thank You, Father, that His Chase and its students are under Your protection and surrounded by Your favor and by the favor of man. In Jesus' name, Amen! (Scripture Prayer Excerpts from Prayers That Avail Much, by Germaine Copeland)
Thank you for joining us in prayer! May God be greatly praised for the work He is doing and the upcoming school year that He has blessed and made possible.