"Love knows no limit to its endurance, no end to its trust, no fading of its hope; it can outlast anything. It is, in fact, the one thing that still stands when all else has fallen."

(1 Corinthians 13:7-8)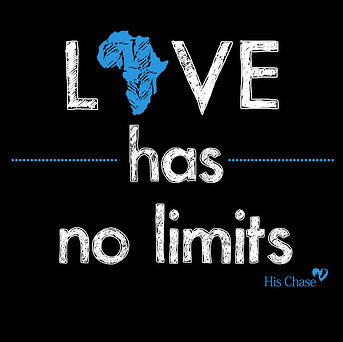 There are many wonderful gifts I've received in my lifetime. The perfect hand-sewn dress from my mother. Fingerprint painted pots from my kids. Handwritten cards from my husband.
But, for so many reasons, this gift is among the most priceless I've ever received.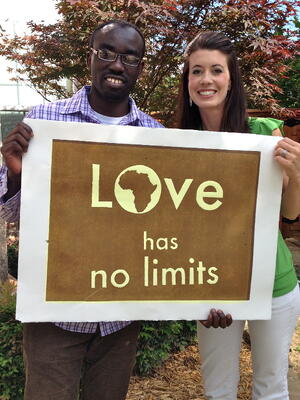 Claver carved an original woodblock design, then printed it in his college printmaking class, and gave it to me for Mother's Day last year. The artwork was exquisite, and the hours he put into it meant so much to me. But, the even greater value was the message behind the words. Never have I been able to sum up what we believe in such a short phrase, but this truly says it all.
Claver's own words describe this phrase best:
"Sometimes it's hard for me to explain in depth what I want to tell people, but this is what I mean. Everybody in this world has love, but the love of Christians for others has to be special. No push and pull, no here and then gone. And it's not only for someone close to you. Because our love has no limits, you don't go only to those you know, or to your own country. But instead, we know that God wants for us to share HIS love, and God's love is limitless. So as children of God, we have to love others without limit."
I could not think of a more appropriate way to say it, nor could we dream of having a T-shirt say anything but this.
We introduce to you the new His Chase T-shirt!

May we all wear it, share it, and prove it is true by the way we live, loving others without limits. For the usual boundaries of country lines, economic status, skin color, or family background, are not of God. For God is LOVE, and His love knows no limits.