Y'ALL! We are SO EXCITED about NEW HIS CHASE TSHIRTS!!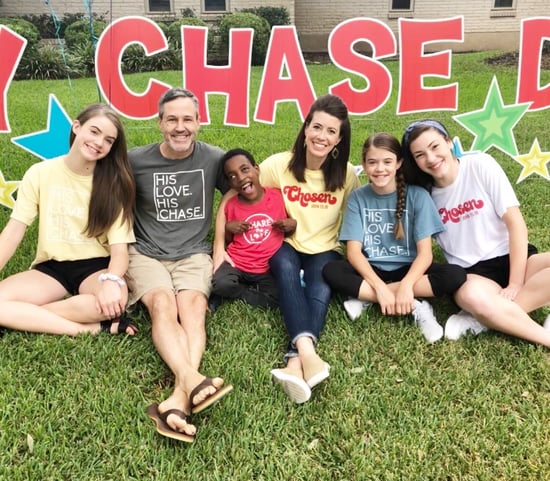 If you haven't seen them yet, click HERE to see the new designs! Our summer intern, Chandler, helped us get these done, and we are so grateful---because guess what? Selling shirts helps us cover all kinds of costs. Did you know that SELLING SIXTY SHIRTS COVERS THE COST OF ONE STUDENT'S SCHOOL YEAR?! So, even though, buying a tshirt may seem small or unnecessary, PLEASE know that buying shirts is yet another significant way you give to the kids we serve!
And, do you know the SECOND benefit? You share the message of His Chase with others! Just a few weeks ago, we had an amazing story unfold because a friend was wearing her shirt in a store. The store asked about the ministry, and offered to host a fundraising event to help support our work! You NEVER know what kind of impact you will make by wearing and sharing the love of His Chase!
For this year, we have two styles of shirts available. The first one is the "His Love. His Chase."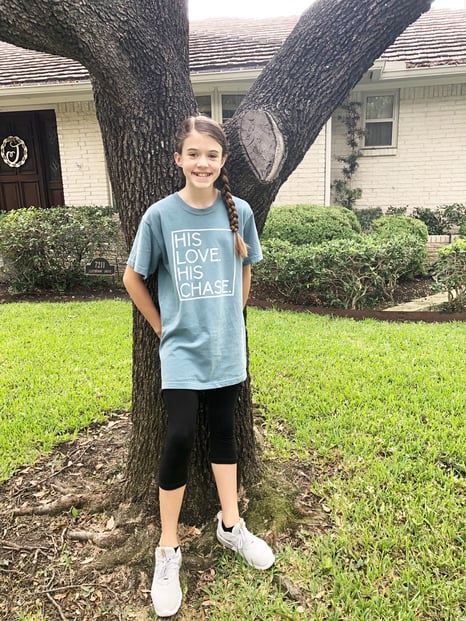 This shirt sums up the vision, purpose, and ministry of His Chase. We believe God is on a chase to make sure EVERY person knows of His Love! And we are all about sharing it! These are available in Light Yellow, Ice Blue, or aVintage Green-Gray.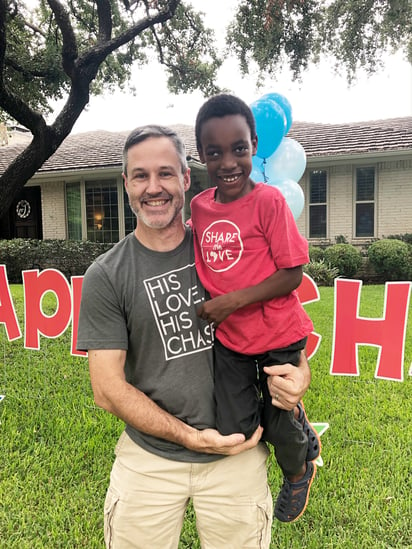 Our second shirt is one word written in a vintage font: CHOSEN.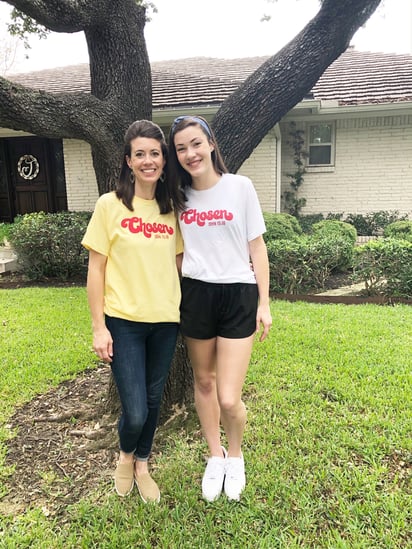 And, this is of course close to our heart, as we spend our time pouring into these amazing kids in Rwanda, wanting more than anything in this world for each of them to know they are CHOSEN and set apart by the God who loves them more than they can imagine. The scripture this shirt is based on is John 15:16, which says, "You did not choose me, but I chose you and appointed you so that you might go and bear fruit--fruit that lasts--and so that whatever you ask in My name the Father will give you." This sums up what we are doing in His Chase from top to bottom. We know WE were chosen to bear fruit that lasts, so we are spending our days and using our gifts to bring lasting change and love to these kids' lives. BUT, on another level, we also Iong for the His Chase students to know that THEY were also CHOSEN to bear fruit! This opportunity they have been given is not JUST for themselves, but for those around them who also need to know they are chosen and loved! So, the waterfall of God's love continues on, as we pour out what we all have, and the His Chase kids pour out what they have, and God's love spreads exponentially!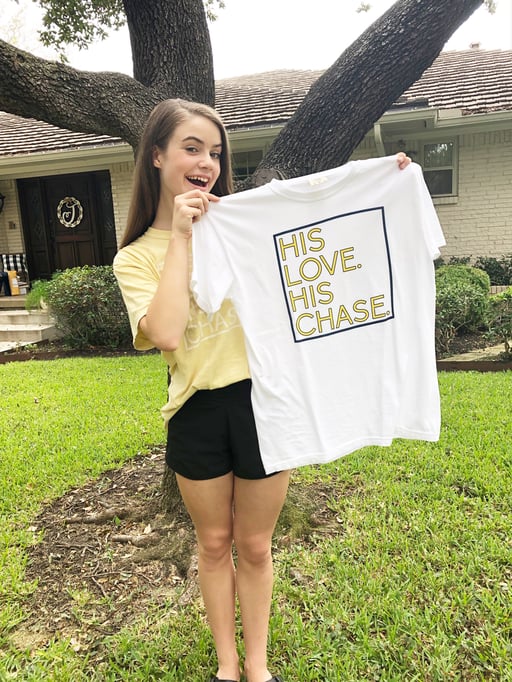 So, we hope you will join us in sharing the mission and vision of His Chase through buying and wearing and giving our shirts to others!! Please consider ordering shirts, as it blesses our kids greatly. And, it's just another way to spend your life, your love, and your resources "bearing fruit that lasts". Love you all!