I absolutely love watching God do His thing in this ministry. He stirs hearts. He heals hearts. He draws us toward His plans. And, often He takes our plans, and turns things upside down and inside out. We have watched him do that in this ministry over and over again. He comes in and does it all in a completely different way than we thought. And, this has been a VERY significant discovery for me along the way: His way is not always bigger (or easier) or covered with glitter, but it's ALWAYS best. Oftentimes it's a seemingly harder way, a hidden path, and a slow, but steady growth. In fact, it's the kind of growth that sneaks in and surprises you with its steadfastness, at the very moment that you have your head on the desk wondering what to do next. When we have been stumped, He is not. When we were worried, He was not. When we have felt small, He reminds us that He's mighty. And when we thought we needed glitter and marketing to get more people involved, or to be "like other ministries", He has instead given us all we need through a faithful few.
From time to time, we honestly get teary-eyed, as we watch our faithful crew continue to walk with us, and carry the load that can sometimes feel heavy. And the leaders of this small His Chase army are our faithful board members, who have been there since the very first day of His Chase. For years, they have served behind the scenes and are so incredibly patient and generous.
Recently, we were honored and delighted to have Paul Howell, who serves as treasurer for His Chase, travel to Rwanda once again, this time with his son, Jacob. Paul has been our dear friend for decades, and is a terrific visionary for this ministry's future needs and goals.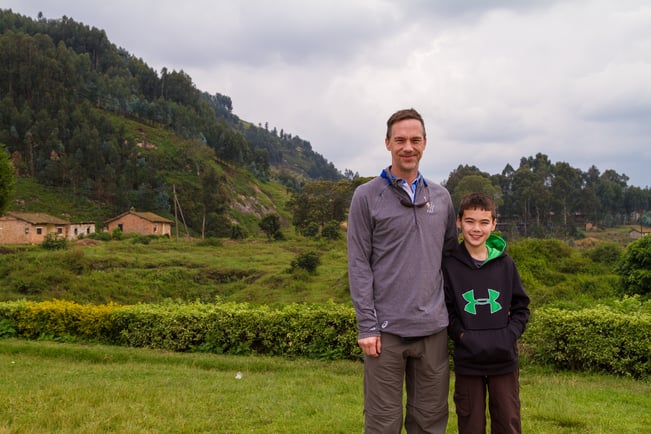 Their visit was full to the brim with some very exciting projects, as well as celebrations of His Chase graduates, and visits to each of the schools that our His Chase students attend. Each day's update through texts and pictures left us elated and thankful, as we watched Paul share vision, hope, and encouragement with the kids of His Chase!
Here is a snapshot of the awesome things that were accomplished through the time he gave:
1. Visited each of our schools, and all of our students, which is vitally important to our relationship with each one.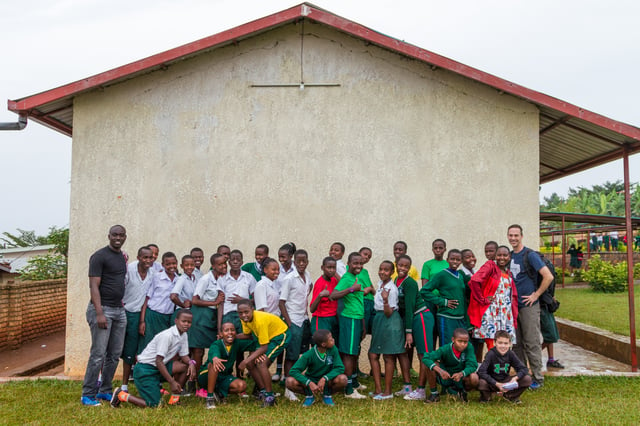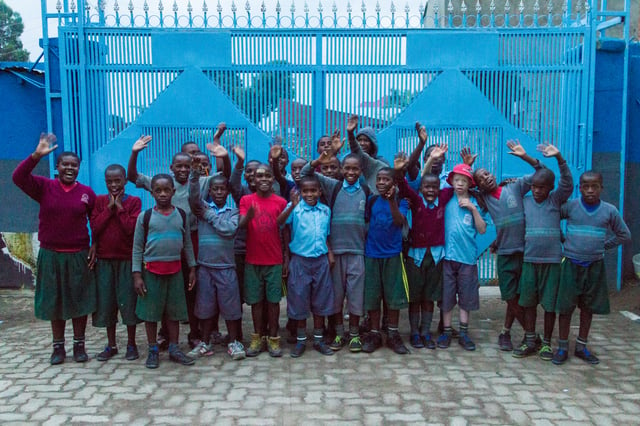 2. Celebrated the graduation of our incredible university students who have attended INES for the last four years! What a treasure to have Paul represent His Chase at the ceremony and the celebration dinner afterward.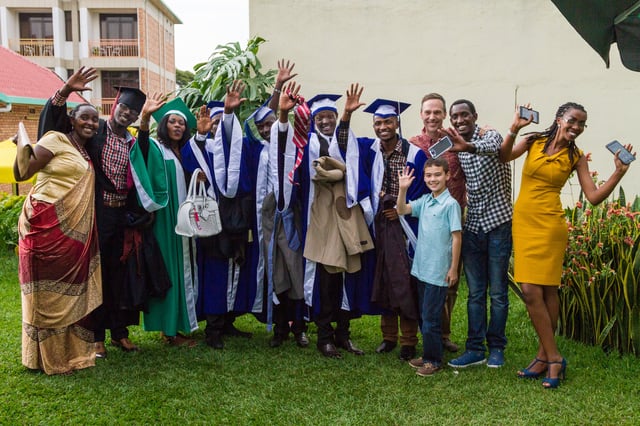 3. Encouraged the students with truth and wisdom for their years ahead. Paul shared valuable truths with the graduates, as they set off to find jobs, start families, and live independently!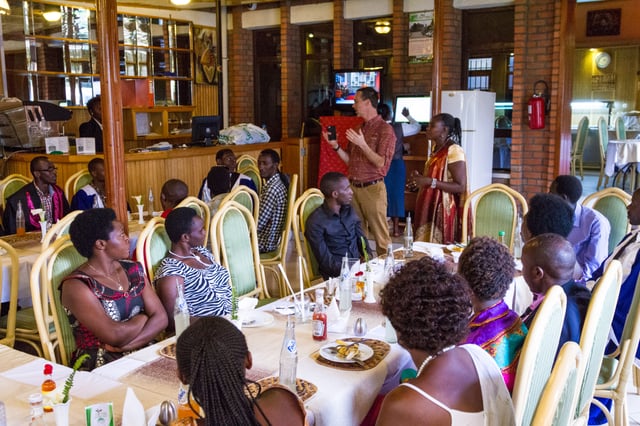 4. Began the EXCITING work of a His Chase 5-year anniversary video coming soon! Y'all. I can't even WAIT to show you this video. We look forward to the big reveal in just a couple of weeks!! Steve, our incredible videographer, joined Paul on the trip and has been working long hours to tell our students' stories on film. (And Claver got to join in the work as an assistant and trainee!)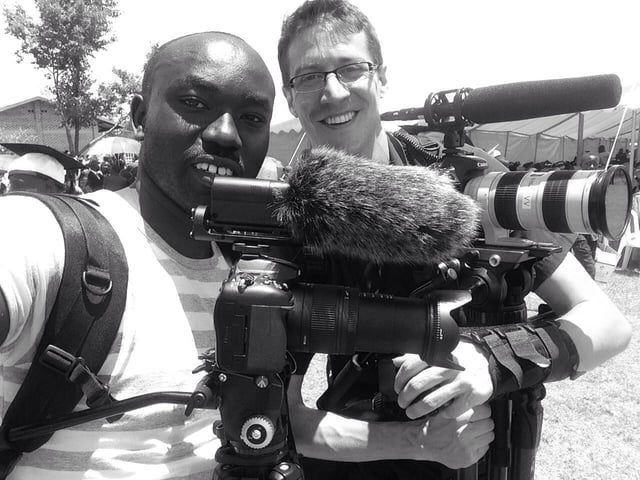 5. Planned for the next decade of ministry, with our staff, Jane, Peter, and Claver, as we strive to provide every opportunity for these students through their educational years.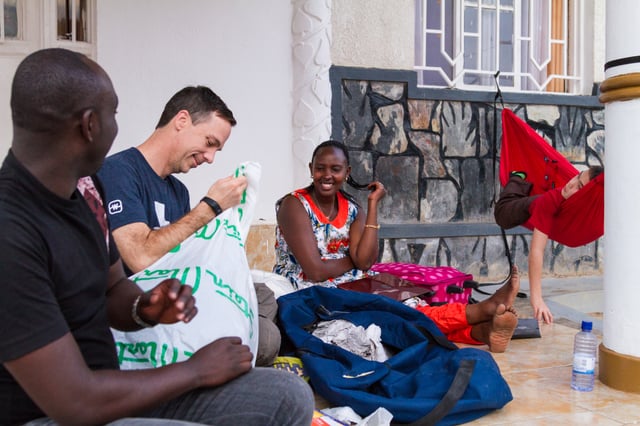 After Paul returned home, he shared his thoughts with us about his trip and the His Chase students he spent time with, and we were thrilled to hear his impressions:
"The contrast we saw in the His Chase kids between this trip and our last trip four years ago could not have been any more pronounced. Chaos, confusion, and timid excitement have been replaced by peace, direction, gratitude, and the confidence to dream. Their joyous love is still the same, but now they KNOW that His Chase is for them because GOD is for them!"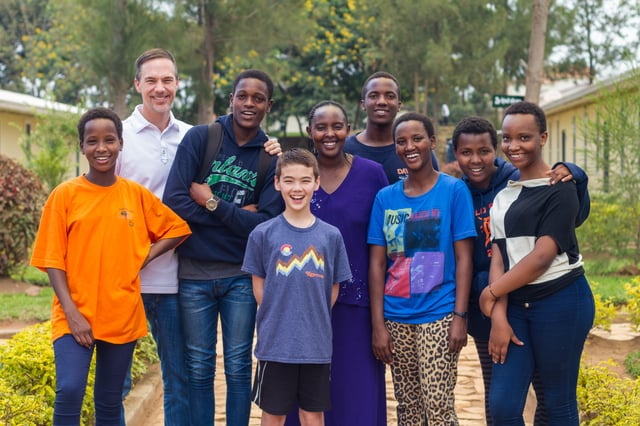 These days were a gift to our students there in Rwanda, but also to us, as we once again stop and realize the blessing it is to serve alongside such talented, passionate people like Paul and the Howell family, as well as our other faithful board members and families...AND each of you.
From the very beginning, God did not call His Chase to thousands of children, nor did He call thousands of people to be His Chase supporters. He instead asked us to walk through the open door to care for a specific number of children in a specific place, and to bring a few committed friends alongside us. He knew who those loyal people would be, and it's honestly each of you who are reading this right now.
We've never been a large organization with hundreds of donors. (And definitely little to no glitter.) We are small...but we are mighty in power because of the One who leads us, and because of the faithfulness of those who have locked arms with these children. Each of you are steadfast in your giving, in your praying, and in your encouraging, and it is exactly what God has designed for this ministry. Thank you for saying YES to His call, and for being a part of this small, but mighty army, on behalf of these students.