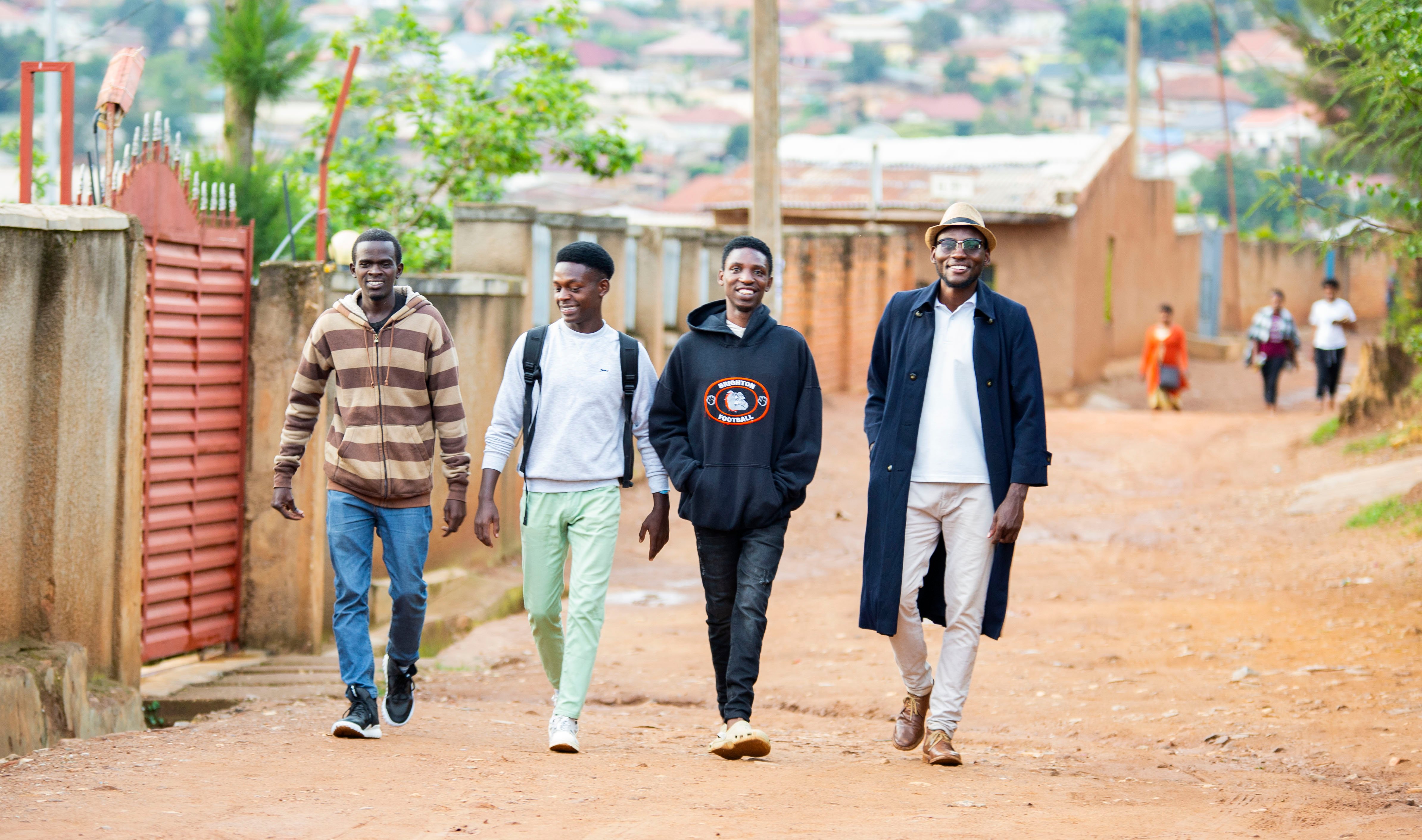 When we began the His Chase education program six years ago, we had problems. Sometimes we laugh now at the calls we would receive from Rwanda. Honestly, we were all trying to figure this whole thing out---the kids, the teachers, the staff, the sponsors. And, oh how gracious God was to continue letting us work out the details, even while He provided the success we needed to keep moving forward.
And, of course, over time, there have continued to be problems here and there. Sometimes they're small and very easily corrected. Sometimes they're heartbreaking and require much love and prayer and patience. But, regardless of the size of the problem, they have all been chapters in the book of His Chase that truly take our breath away.
But, do you know what the BEST problems are that we have these days? The BEST, unimaginable, exciting kind of problem we currently have is this: our students are so incredible at what they do, and they are believing in such BIG things for their lives, that they are aiming higher and higher, and getting into the best high schools and universities imaginable. And THAT is a great problem to have.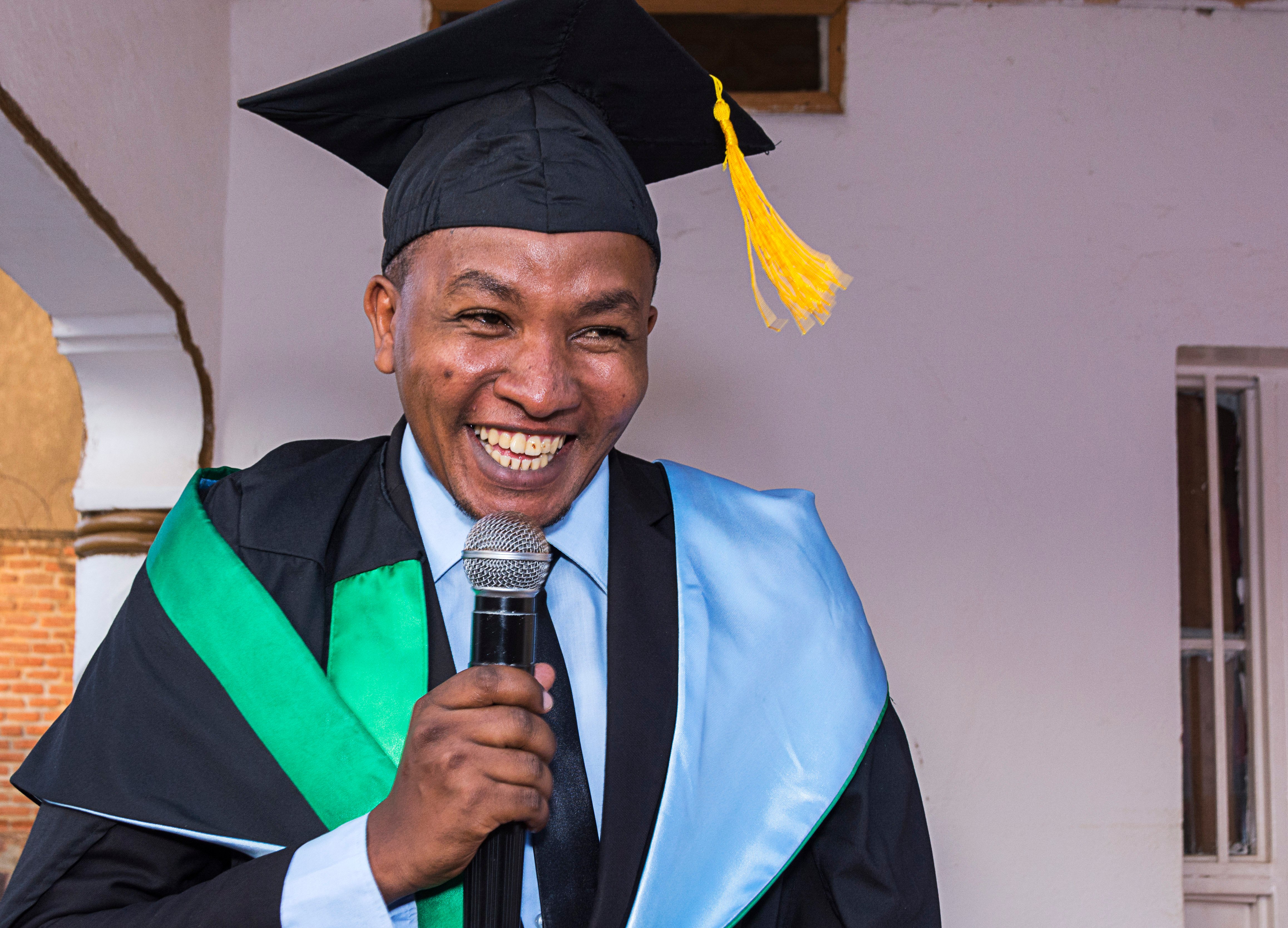 Why is it a problem, you ask? Well, it's really not. It is opportunity. It is success. It is dream-come-true kind of development. But, as more and more students achieve higher and higher success, the schools that are eagerly accepting them, cost more and more money.
There it is. An absolutely GREAT problem to have.
In order to allow these incredible kids to reach their highest academic potential, we need funds beyond our current sponsorship totals. We have students entering pharmacy school, nursing school, and engineering programs. We have students learning to be entrepreneurs and teachers and business leaders. Our students are accepted for college in the US, in Kenya, in Uganda, and in Rwanda. We have an increasing number of students being accepted into highly sought-after high schools in Rwanda, who prepare our kids for universities all over the world through opportunities like the Cambridge International Program. And, all of these things are DREAMS COME TRUE! These are things we couldn't POSSIBLY imagine six years ago!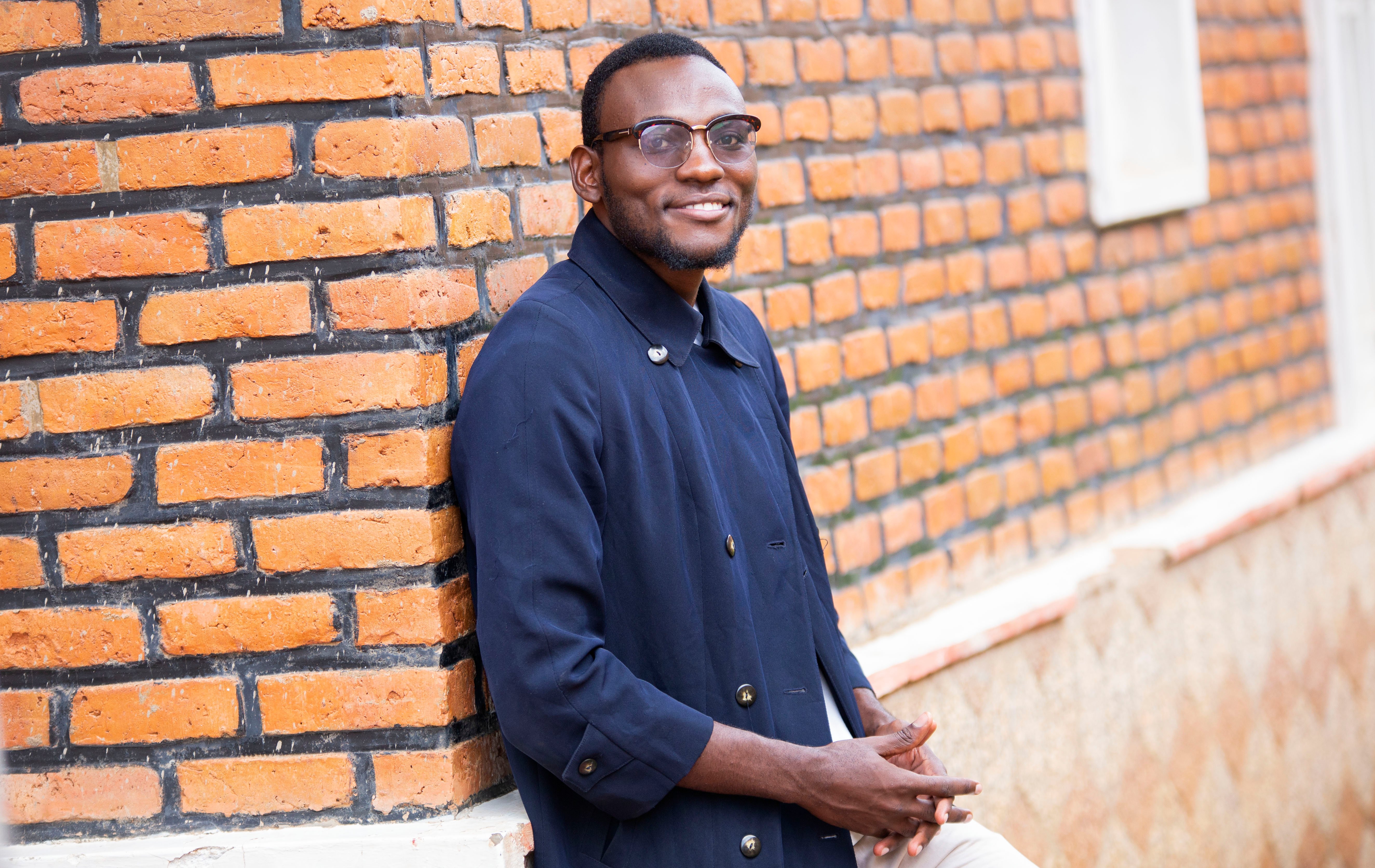 But, we need your help to make these dreams reality.
So, this is the deal. It's simple, really. We have 40 university students in the His Chase program. Most of these students do not have sponsors, simply because the older the kids, the lower the rate of sponsorship. So, we need $40,000 donated over the last 40 days of 2018, to close the gap on this school year, especially for these amazingly gifted college kids.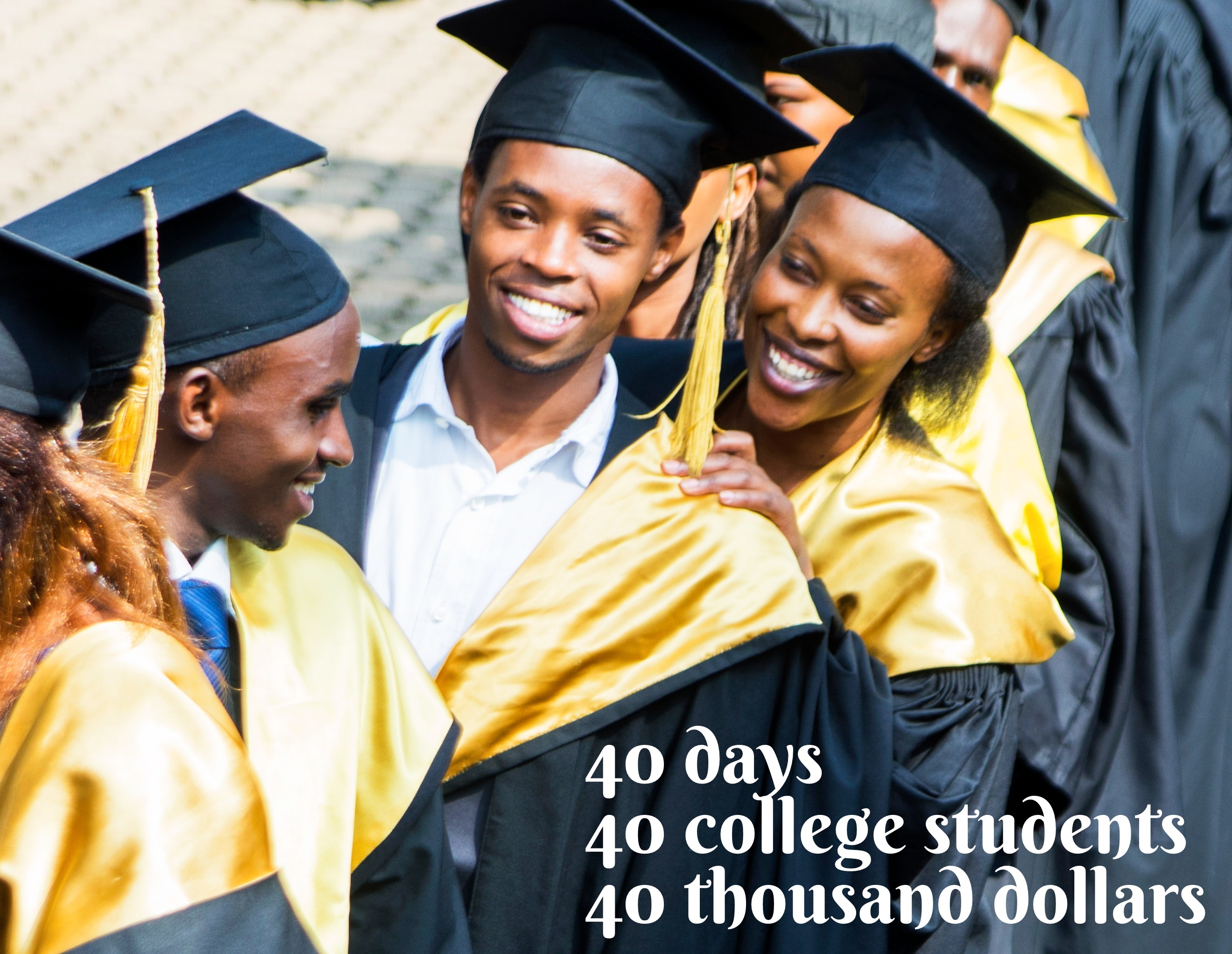 So, this is what we're doing. For 40 days, we are featuring 40 students, with the hope of raising $1000 a day to sustain this program, and launch these kids into amazing futures. We know that when January 2019 comes around--40 days from now--we will be celebrating the way yet another giving goal was reached!
If you already sponsor, we know this is asking more of your generous hearts. So, instead, you are simply asked to share the need with others you know. If you don't currently sponsor, will you consider making a one-time gift, or perhaps joining with others you know to sponsor one of our university students?
We know they may seem far away, and that may make it easy to focus on other things closer to home. But, we want you to tune in over these next 40 days, and see the kind of people these students are. It will truly blow you away to hear their stories, their dreams, and their accomplishments. And we have a feeling that you'll see that they're not all that different than you and me. They dream big. They accomplish even bigger. We want to say YES to their goals. We want to fully fund their university achievements. But, as they accomplish more and more, the budget simply grows and grows.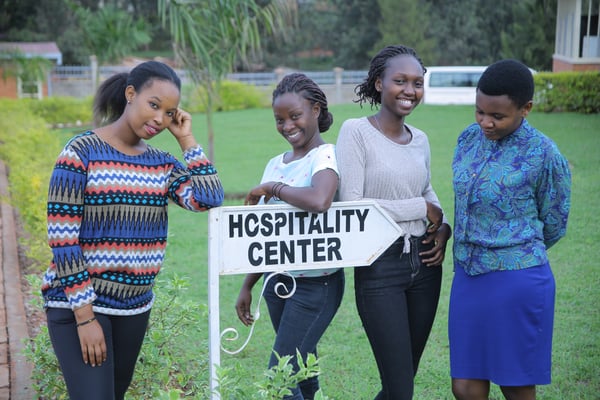 And, that is the BEST kind of problem to have.
Join us today and let's count down $1000 a day to the $40,000 goal. We pray God blesses you as you give, and we thank you for making all of this possible for these kids we serve.